Norway Hunters Group
---
---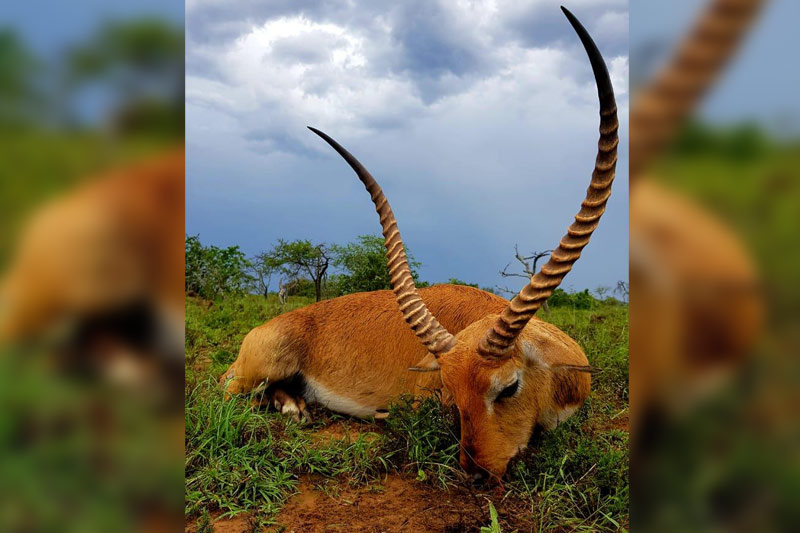 On 7 April our first group arrived all the way from Norway.
Hunting Day 1:
After a hearty breakfast we headed out to the shooting range to get our clients accustomed to their rifles. Gongs were fired at distances ranging between 150m to 250m, as these were the distances we were going to be hunting at. Once we were comfortable off the bench we headed to the field where myself and Nibbs were to guide our clients for the next 4 days.
We were very lucky to bag both Impala and White Blesbuck on our first afternoon, very much to the satisfaction of our clients.
Hunting Day 2:
After a long and slow 2 hour stalk we were able to get in close and put in a good shot in on a 28" Red Lechwe bull which was by far the highlight of the trip. (pictured above)
By the mid afternoon we also had a magnificent Burchells Zebra in the salt.
Hunting Day 3:
Two nice Springbuck rams by lunchtime and we were all very happy to be back at the lodge as the day turned out to be a 40 degree scorcher!
Late afternoon was spent enjoying sundowners on one of the high mountains surrounding our concession, where the magnificent views were enjoyed as the sun set over the Karoo.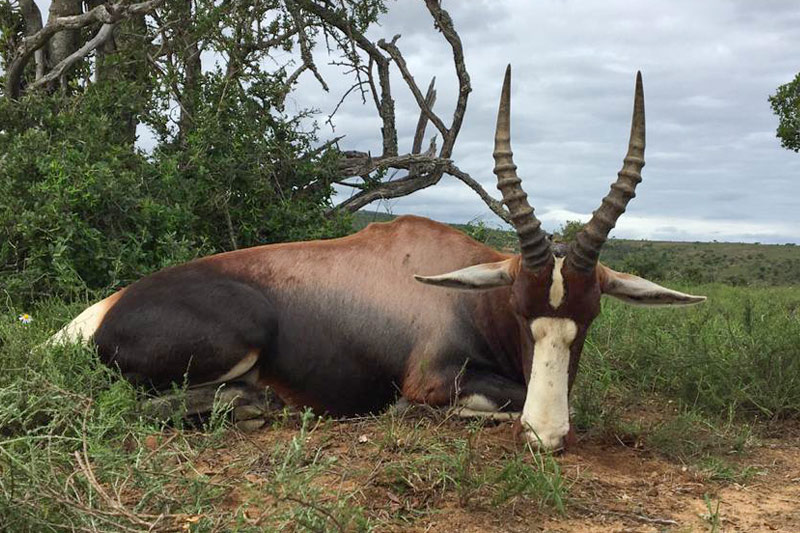 Bontebok Ram
Hunting Day 4:
By breakfast we had another Impala ram in the salt and at lunchtime a nice Bontebok ram was taken at 26m , after a lengthy stalk as the whole herd was lying down in tall grass and we had to wait it out before making a perfect frontal shot.
We spent the rest of the day reminiscing with our new friends about the past couple of days and another delicious meal was prepared by Jacqui and our lodge staff before heading to bed and saying our goodbyes the following day.
---