Impala & Kudu Hunt
---
---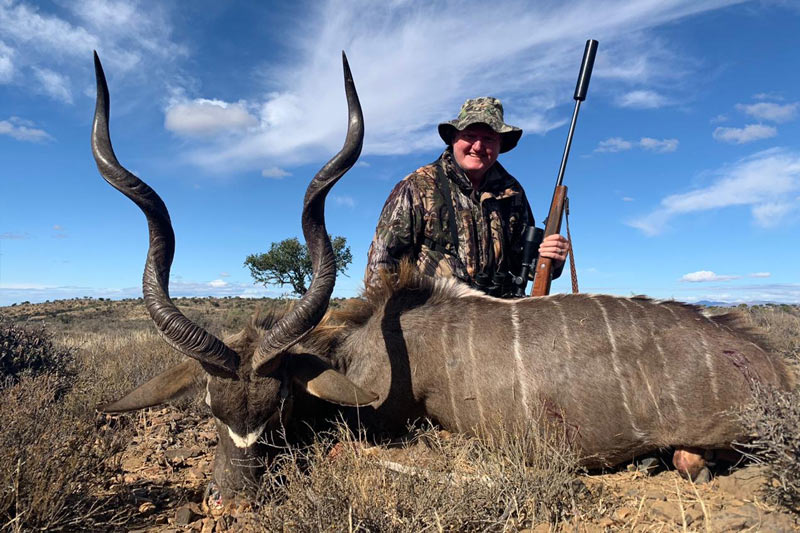 In early June, once the covid 19 lockdown restrictions were lifted ever so slightly we were lucky enough to host Trevor and his mates for a few days.
Hunting Day 1:
The guys arrived early on Thursday and were down at the range sighting in rifles as soon as they had settled in. We then set off for a quick drive in search of some Kudu and Impala.
Nato, after a short stalk along a dry riverbed, was able to bag a nice old Impala ram with a well placed shot from his .243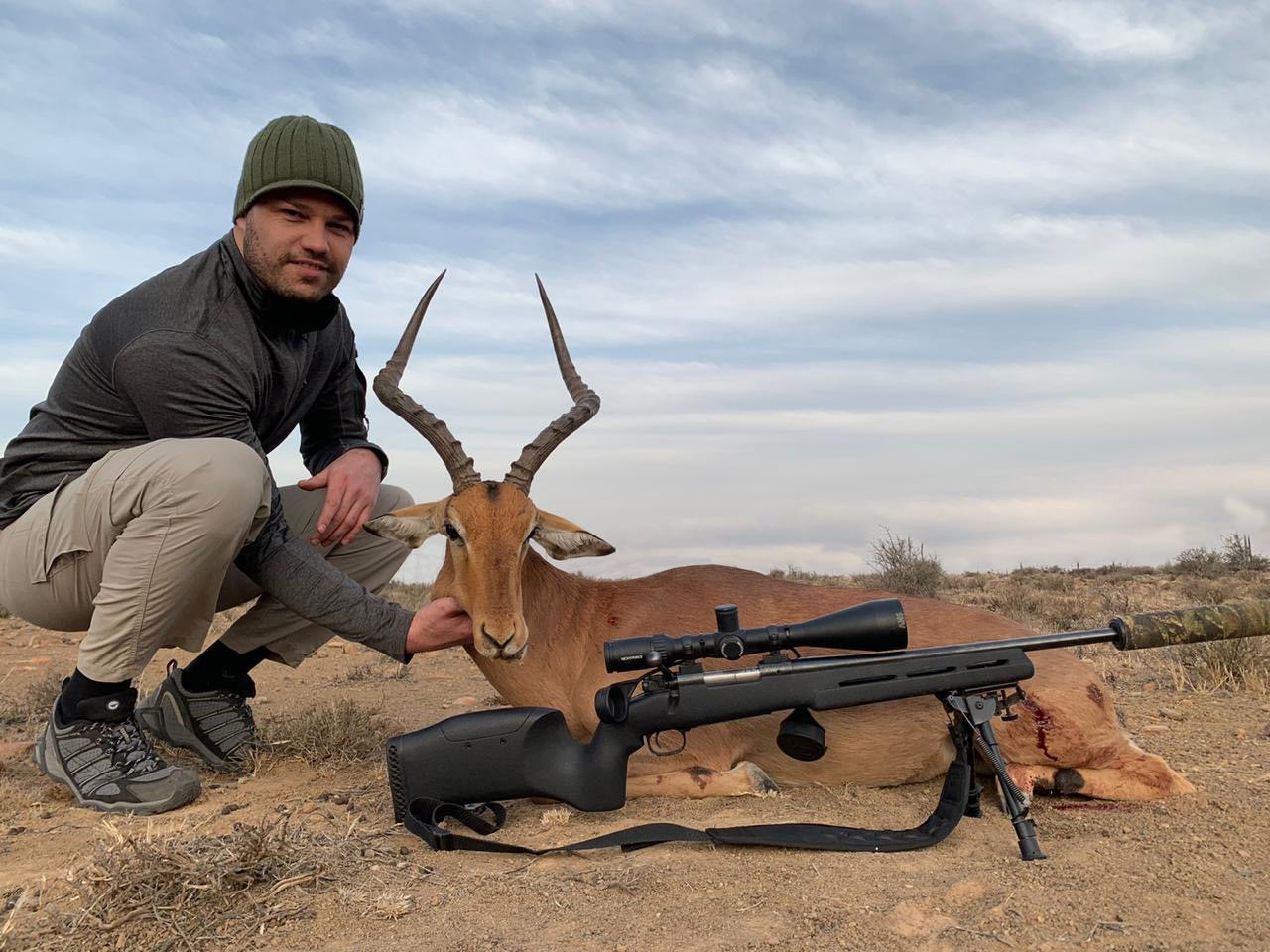 Impala Ram
A relaxing evening was spent around the deck fire chatting about the past year and just how the pandemic has effected everyone's lives.
Hunting Day 2:
We were up early the next morning and Trevor and I set out to look for a mature Kudu while the rest of the team were after Blesbuck and Springbuck.
It didn't take long before we spotted a nice bull grazing along a low ridge and we set up a stalk. We were lucky enough to get in really close and with a steady hand Trevor made a perfect shot dropping the old bull where he stood.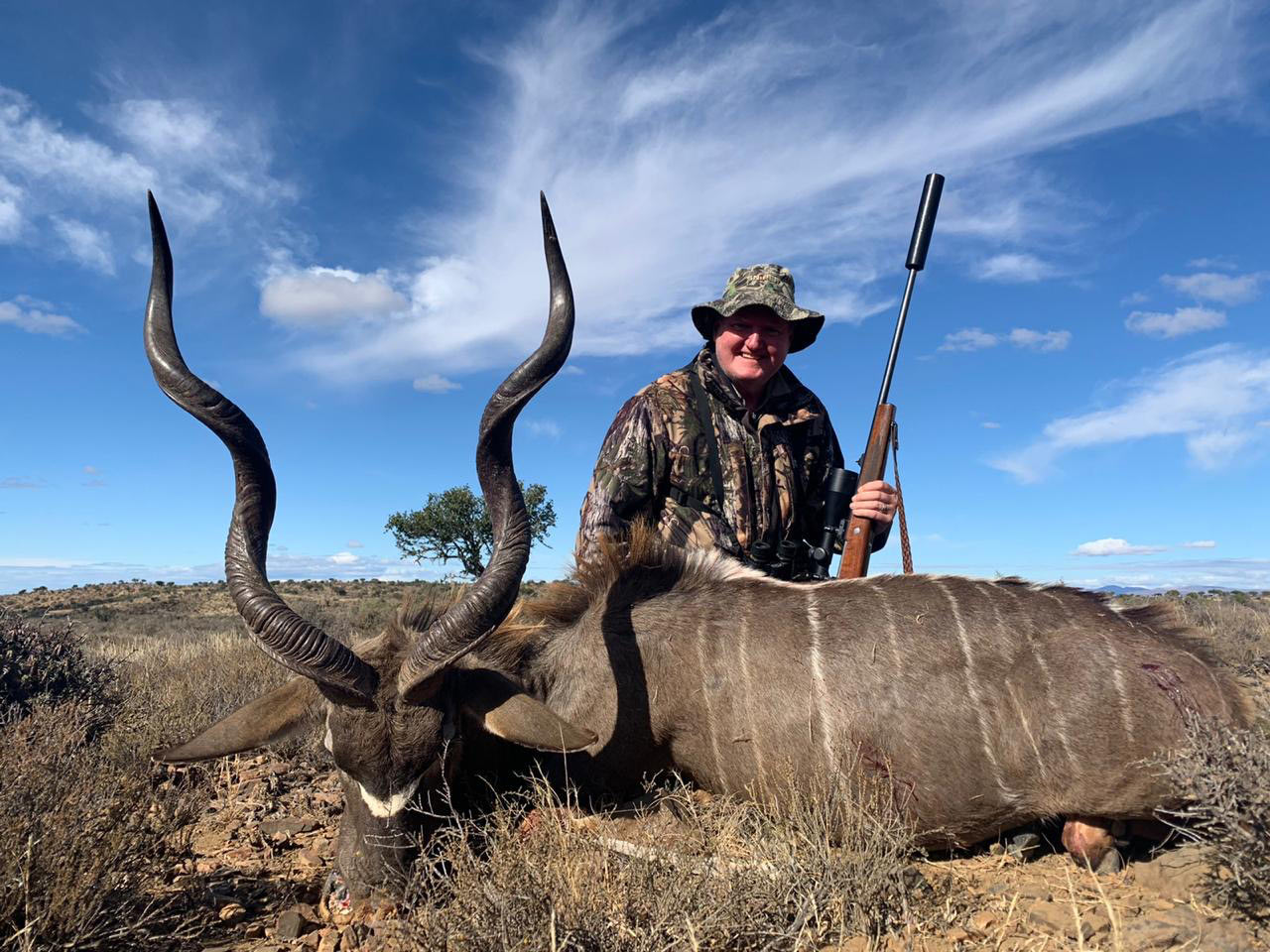 Kudu Bull
The rest of the weekend was spent hunting Springbuck, Blesbuck and Mark was able to get a great Kudu bull high up in our mountain area.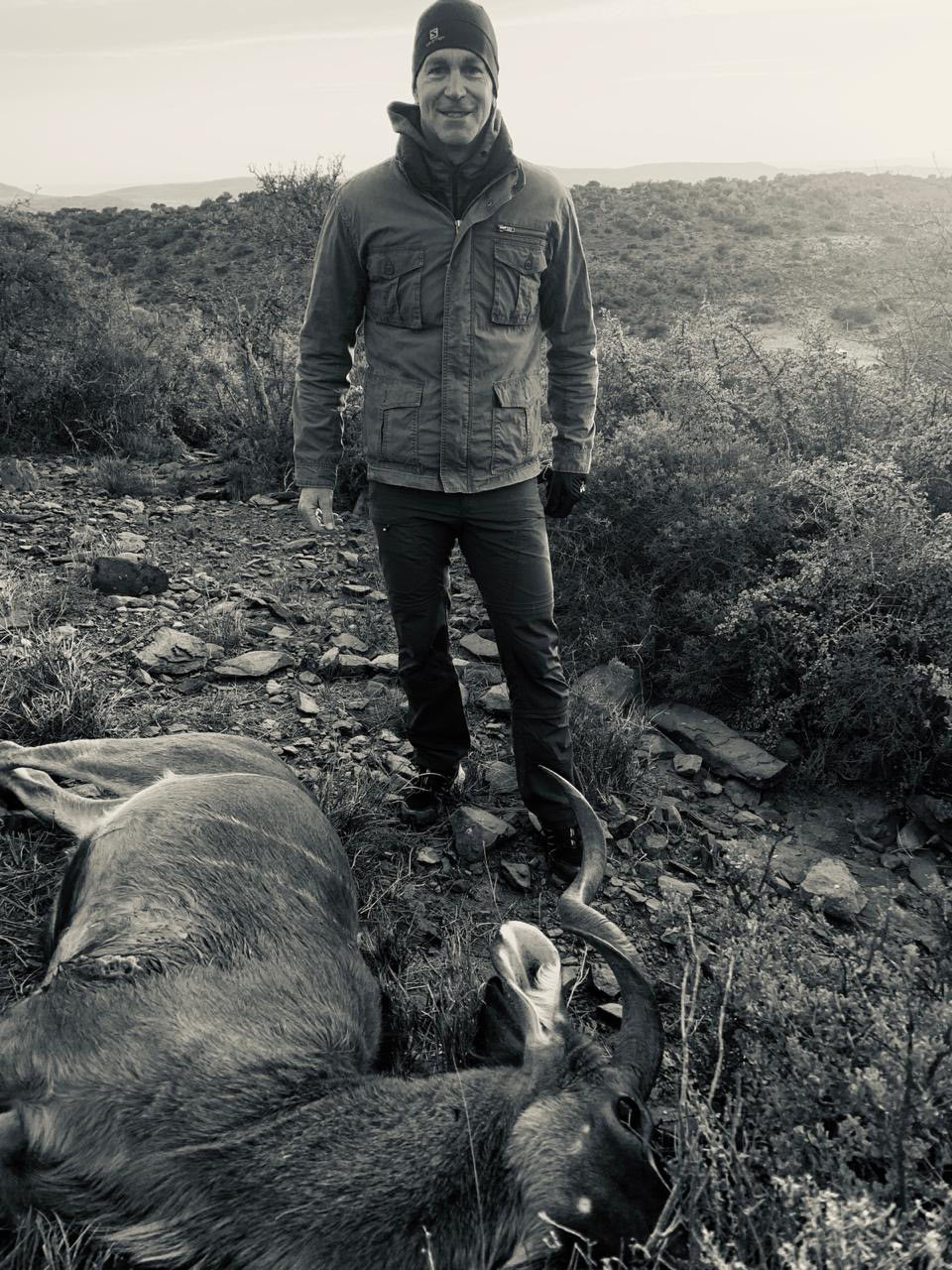 Kudu Bull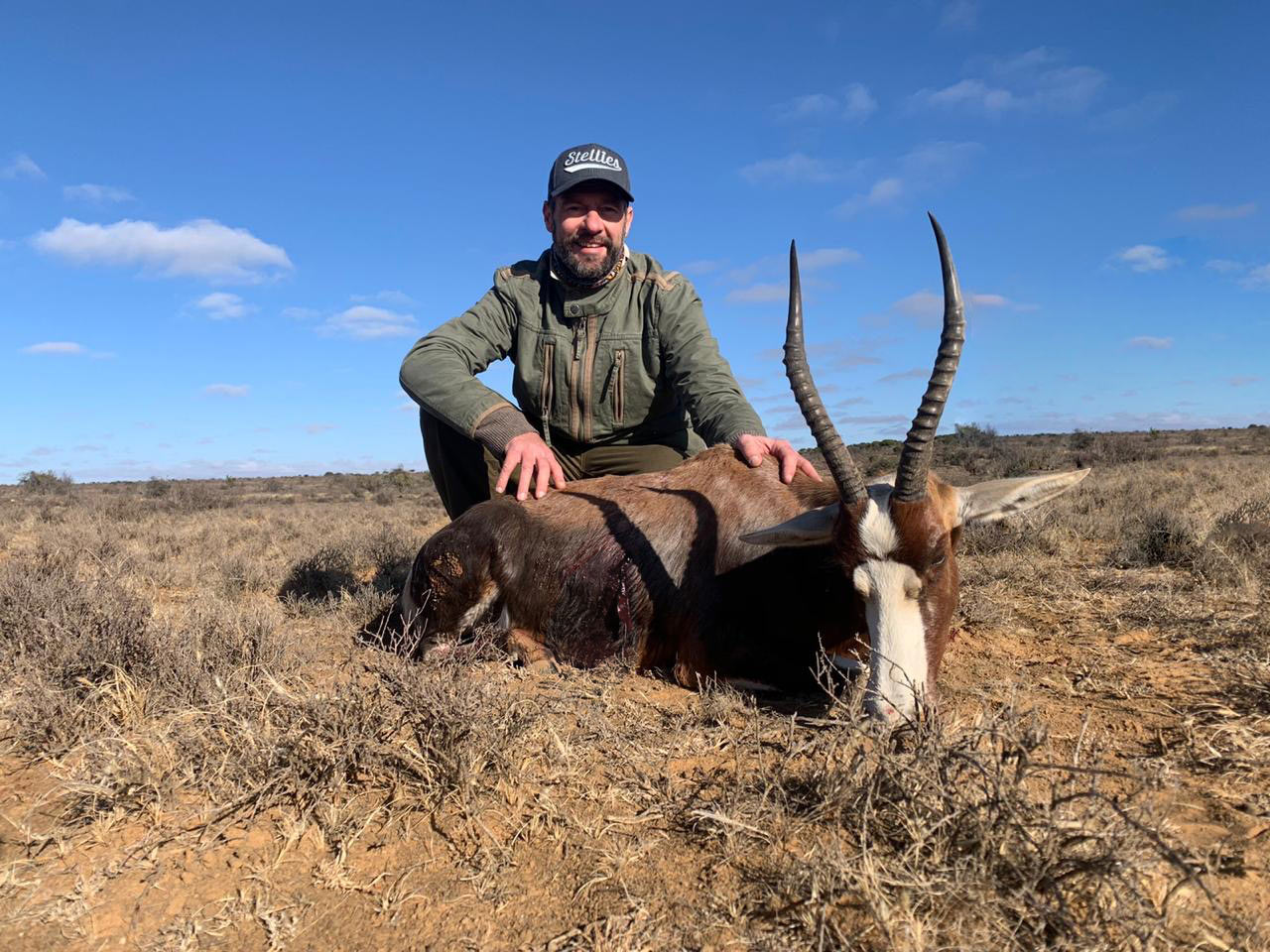 Blesbuck Ram
---