Family Cull Hunt
---
---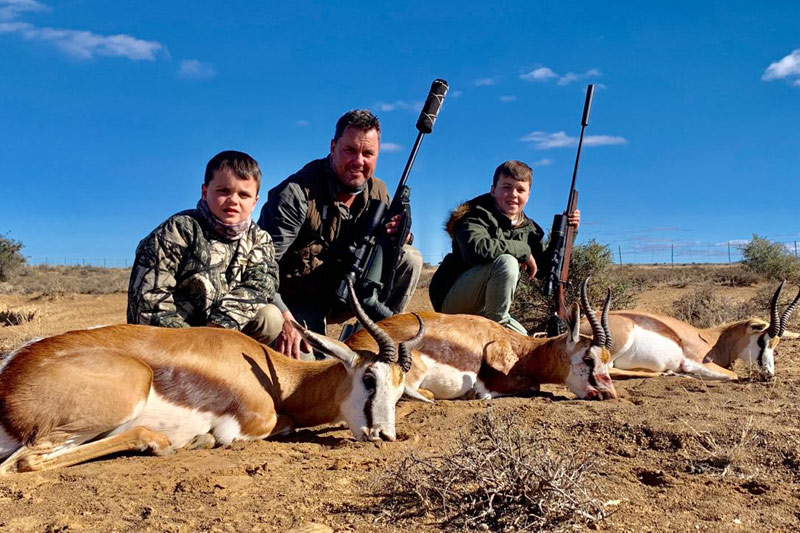 Louis, Jan and their family all arrived with us for their family hunt, it would be their boys first Springbuck and the boys' excitement levels where at maximum!
The plan was to hunt cull Kudu for a day and then some cull Springbuck on day two, with a chance at some more Kudu in the afternoon.
Hunting Day 1:
First off we went looking for Kudu at first light and were lucky enough to get 2 nice species in the morning before breakfast. After a quick bite to eat we were off again and in the second session Louis and Jan both managed to harvest another 3 Kudu between them. The good late summer rains were really paying dividends and all the animals were in exceptional condition.
Hunting Day 2:
We headed out early with packed baskets as we would only be back after lunch.
After setting everyone up in their positions we were ready for the driven Springbuck cull and the horses were foaming at the mouth in anticipation. We generally do driven Springbuck hunts with our trackers on horseback to move the animals around the area.
Within 5 minutes of starting Louis boys had their buck and by 11 o'clock we were done. 18 Springbuck in just a few hours!! Great shooting by the lads and their dads!!
Returning home we got all the animals on the slaughter rails and the staff started cleaning the days quarry.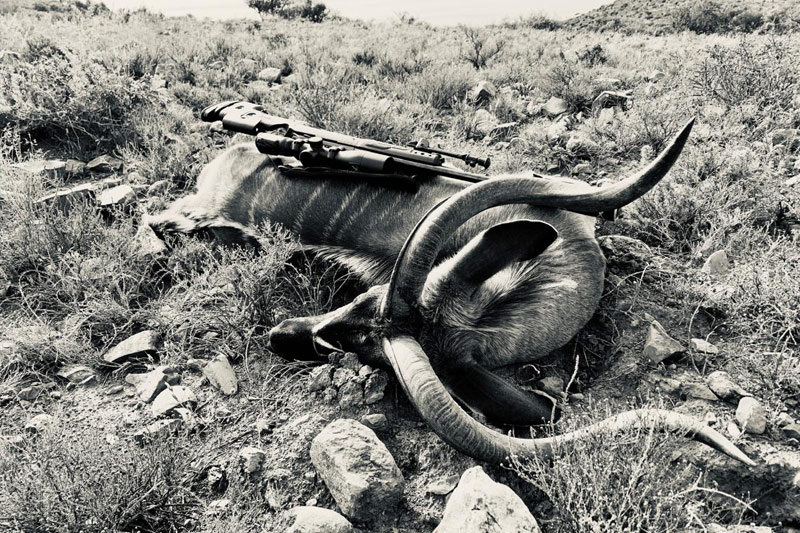 Kudu Bull
We set out in the afternoon for more Kudu and were fortunate enough to stumble upon a nice healthy herd of mature animals. Louis and Jan promptly obliged with two more Kudu. It was time to head back to the lodge after a tough days hunting, but with happy smiles all round.
7 Kudu and 18 Springbuck in two days, very good going and straight shooting by all.
---