Eddy's elusive Cape Buffalo
---
---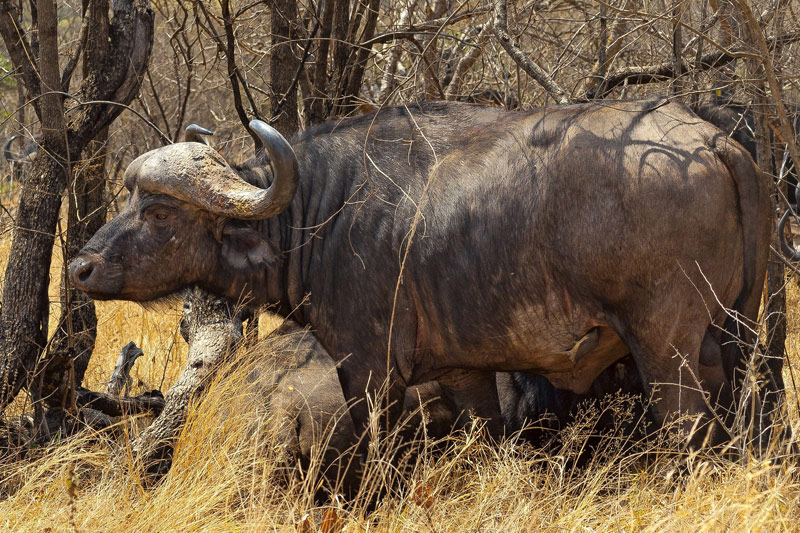 In August we were fortunate enough to host Eddy and Stefanie from Belgium for a 10 day safari and sightseeing trip.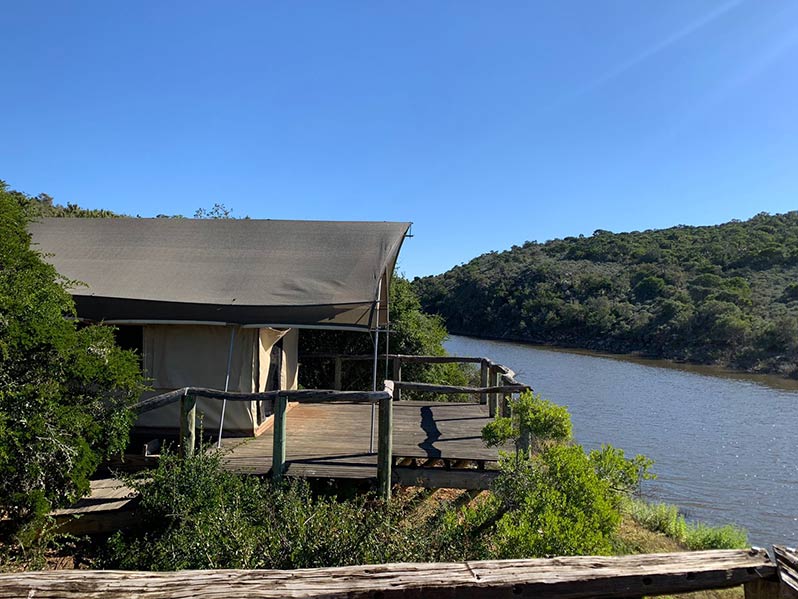 Landing in Cape Town they made a quick flight across the seaboard to Port Elizabeth where I was to pick them up. Excitement levels were up as Eddy was super keen to get onto a Cape Buffalo if one presented itself. He had brought his own Blaser R8 chambered in .375 and was keen to get onto the range to see whether it made the trip in good working order.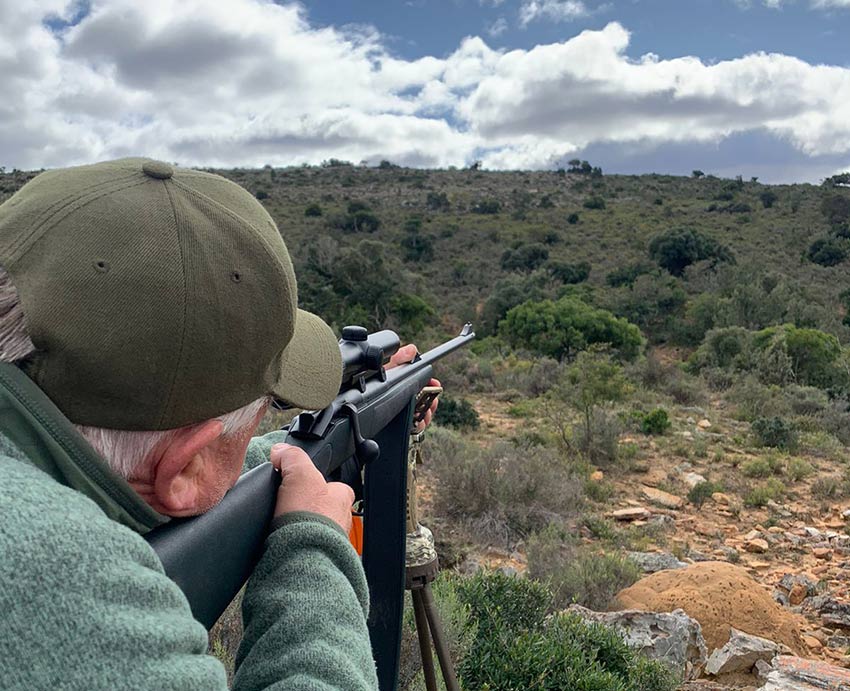 After our arrival at the luxury tented camp along the banks of the Gxeto river where we would be spending the next 7 days, we wasted no time in putting in a good session on the range before heading out to scout Buffalo in the late afternoon and possibly set something up for the next morning. Buffalo are herd animals and generally stick together in large numbers, often in excess of 50. Once the bulls are too old to reproduce (usually from 10- 12 years onwards) they are kicked out of the herd and form bachelor herds. These are known as 'dagga boys' and are most of the time very aggressive and don't tolerate human interference that much.
After a good meal we were off to bed in anticipation of an early start next day. The morning dawned bright and we were out before the sun could start peeing over the horizon. Sitting in deep gorges and scouting the thick valleys we picked up on some Buffalo tracks but never had any luck in bumping into a good group. We decided to look for some plains game for the rest of the day and it wasn't long before Eddy had bagged his first animal on safari, a good looking common Impala. He was also in search of some cull animals as he was keen on getting a few Springbuck and Impala skins which he wanted to turn into some quality hand luggage items.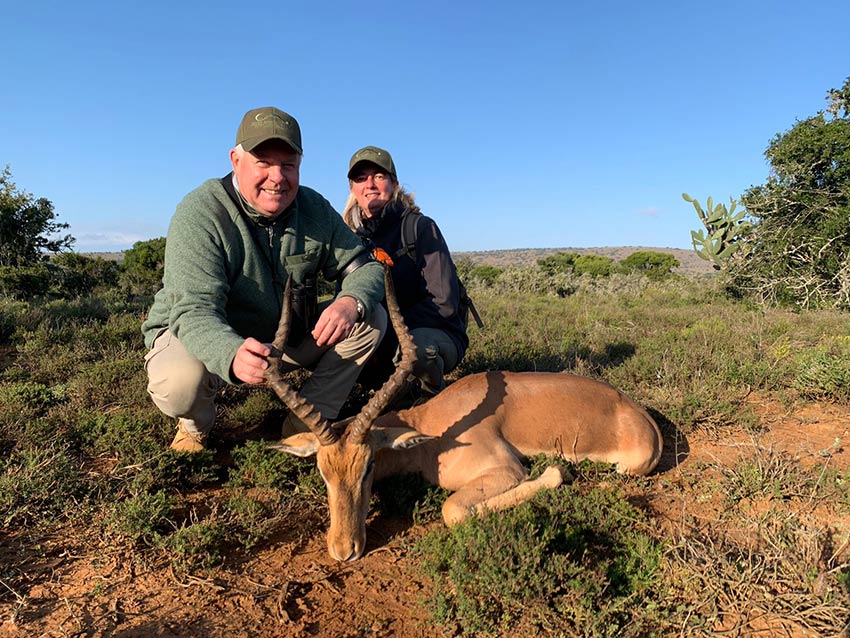 By the end of the day we had 2 Impala, a Springbuck and a Duiker in the salt shed. A day well spent.
On our way home that evening we spotted a good group of Buffalo not far from our camp and decided to leave them and pursue them first thing the next day. It was a cold morning and we were on their spoor, not older than a few minutes, weaving in and out of the thick bush. At one stage we were so close we could smell them but the shot just wasn't on and the big old bull just didn't come into range. This is how Buffalo hunting works, you could walk for hours without a single glimpse of these massive beasts or you could be on their tails for over 3 hours and just not get the perfect shot in. there is also NO margin for error in this game as your first shot has got to count, if not the next 15 are just going to aggravate the massive beast. With adrenaline running through that massive body they can go for miles on shots that would take down any 'normal' animal.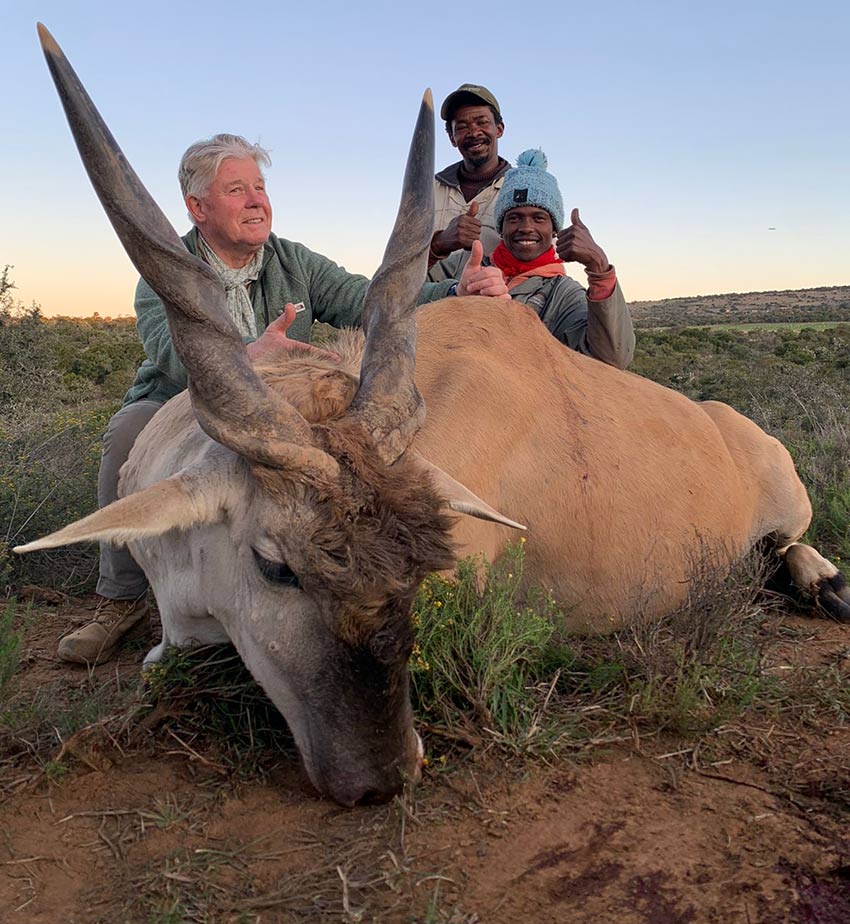 So again we were out of luck but Eddy made his time count and bagged a beautiful old Eland bull and another cull Springbuck. Overall a good adrenaline-filled day!
The next few days were spent scouting the Buffalo a they had decided to move out of our area and into a really thick part of the conservancy which resulted in some nerve wrecking stalks in really thick stuff, following spoor and fresh dung we just couldn't connect with the group again. Our time was running short so we made the decision to look for plains game during our closing days.
Eddy bagged a beautiful black Impala trophy (these animals are really starting to grow on me, with their exquisite black shiny coats, they will make a good addition to any trophy room).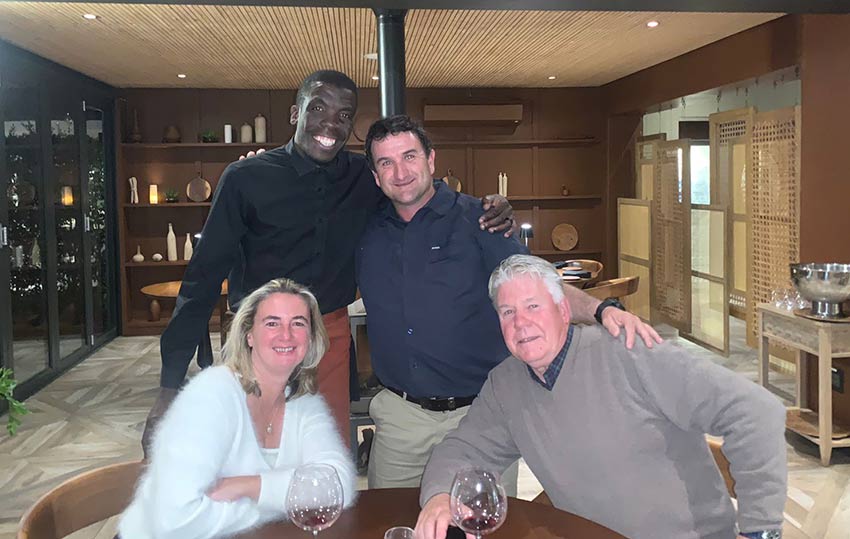 Our days of hunting were now done and we were off to the cape wine lands to sample some of the finest wines south Africa has to offer down in the Franschoek valley of the Western Cape.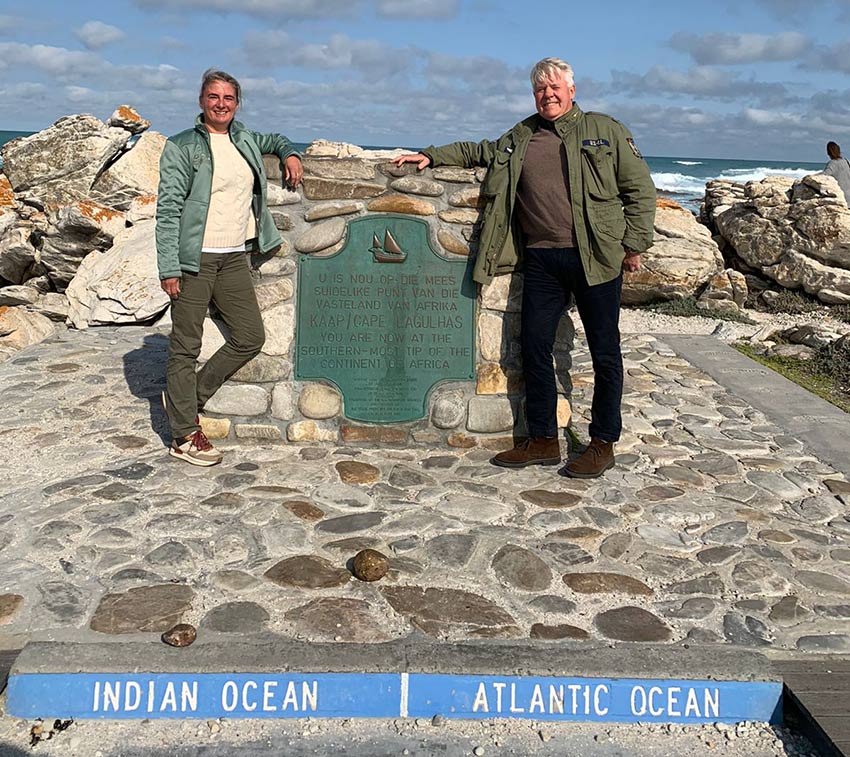 We visited the Southernmost tip of Africa, ate fresh seafood on the beaches, sampled world class wines and even had an unforgettable evening fine dining at the world renowned 'EPICE' restaurant. Eddy even put in wine orders for shipment back to Belgium where he would serve them at his conference centre and hotel.
What a wonderful few days of hunting, sightseeing and good conversation and we are looking forward to march of 2023 when Eddy is coming back for the elusive Black Death, his Cape Buffalo.
See you soon!
---