Hann and Bart's Safari
---
---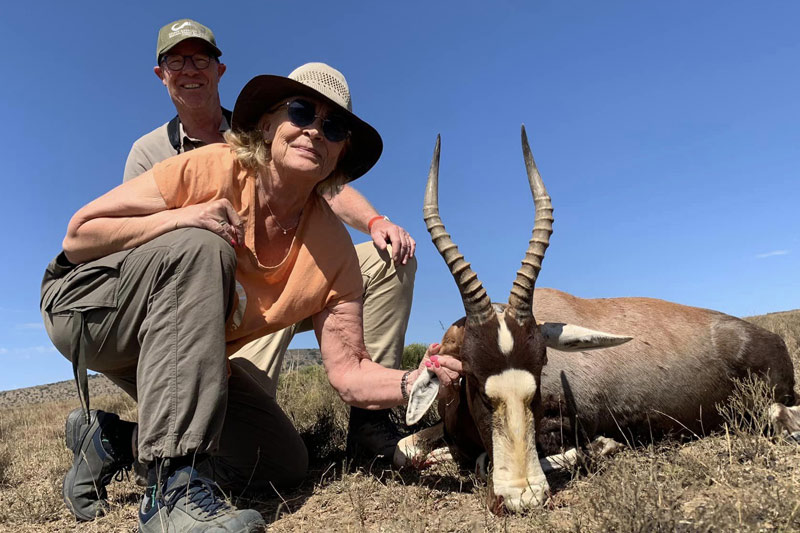 We picked up the Dusseldorf's and Smit's in Port Elizabeth and after a quick lunch down along the ocean we made our way to Splitting Image Taxidermy where Morgan was kind enough to show them around and showcase all the amazing work they do there.
We then made our way to camp just outside of Grahamstown, where we would be spending the next 6 days hunting and sightseeing.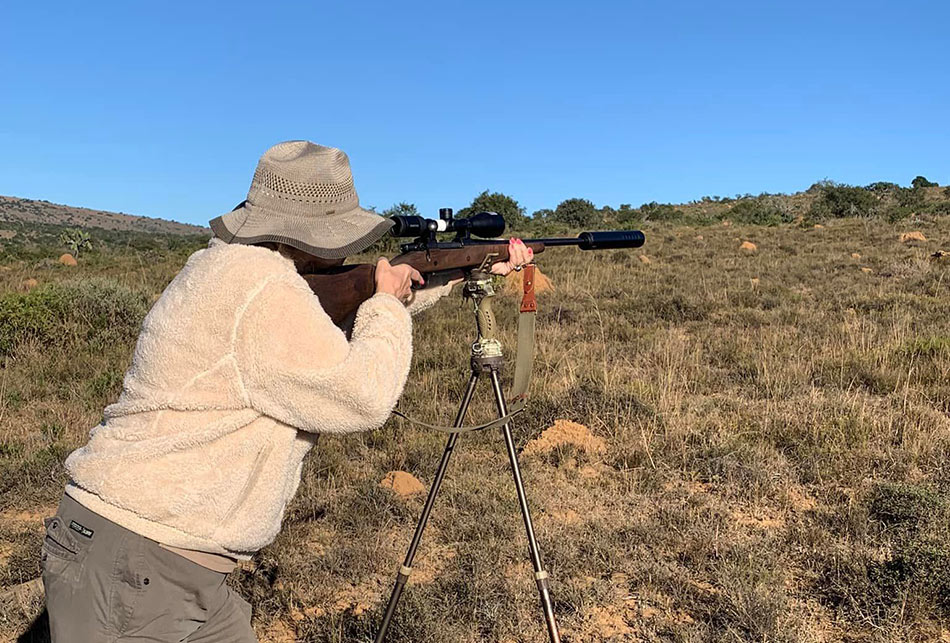 Upon arrival we were welcomed by Pride and the rest of the hospitality team which is led by Jacqui and we were treated to a full buffet style dinner in the main lodge overlooking the Xetu River.
Early next morning we were awoken by the barking of baboons from the nearby cliff faces and with the waterbuck and bushbuck enjoying their early morning drink of water in front of the camp.
After a light breakfast we headed off to the shooting range to get accustomed to the various calibre's our guests would be using. The shooting was straight and true and we were ready to go out in search of some adventures.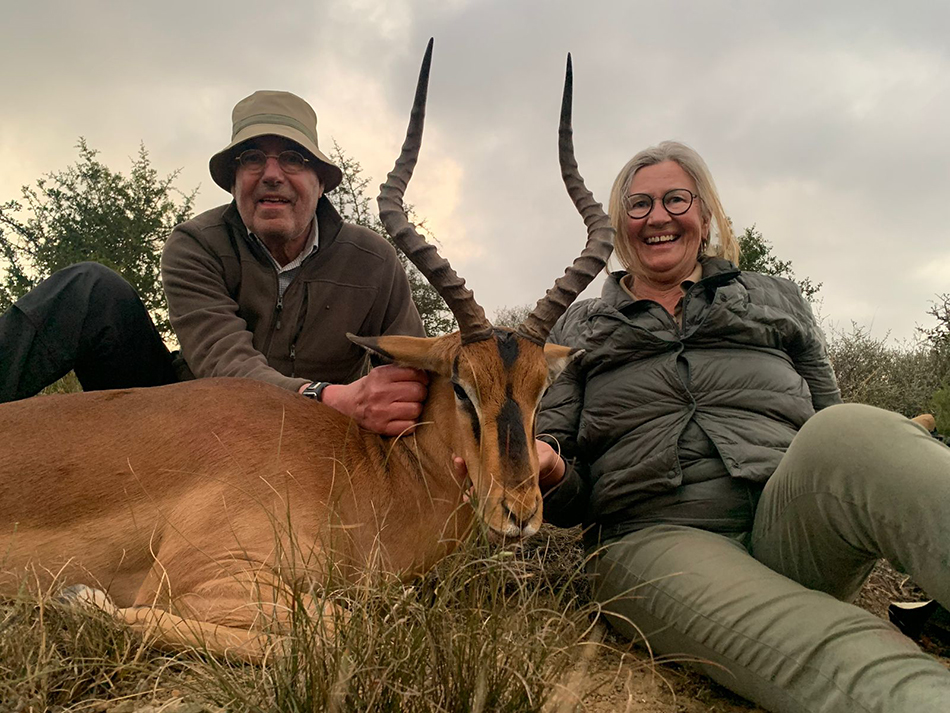 We hadn't travelled too far before Michael, our tracker, spotted a good group of male impala on the opposite hillside and we quickly got our gear together to see if we could summon up a stalk. Everything went according to plan and within 10 minutes we had Bart on the sticks and ready to go. the shot was good and we had our first trophy for the day, a very good male Impala.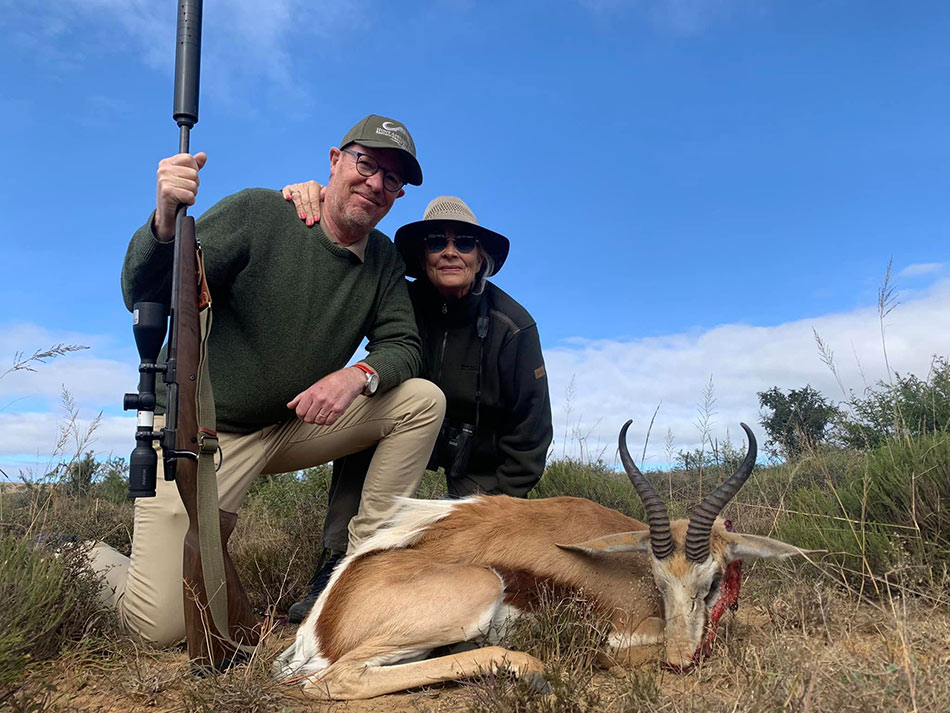 As the day went on Hann also managed to get a good Blesbuck and Bart a good looking springbuck ram to end off day one.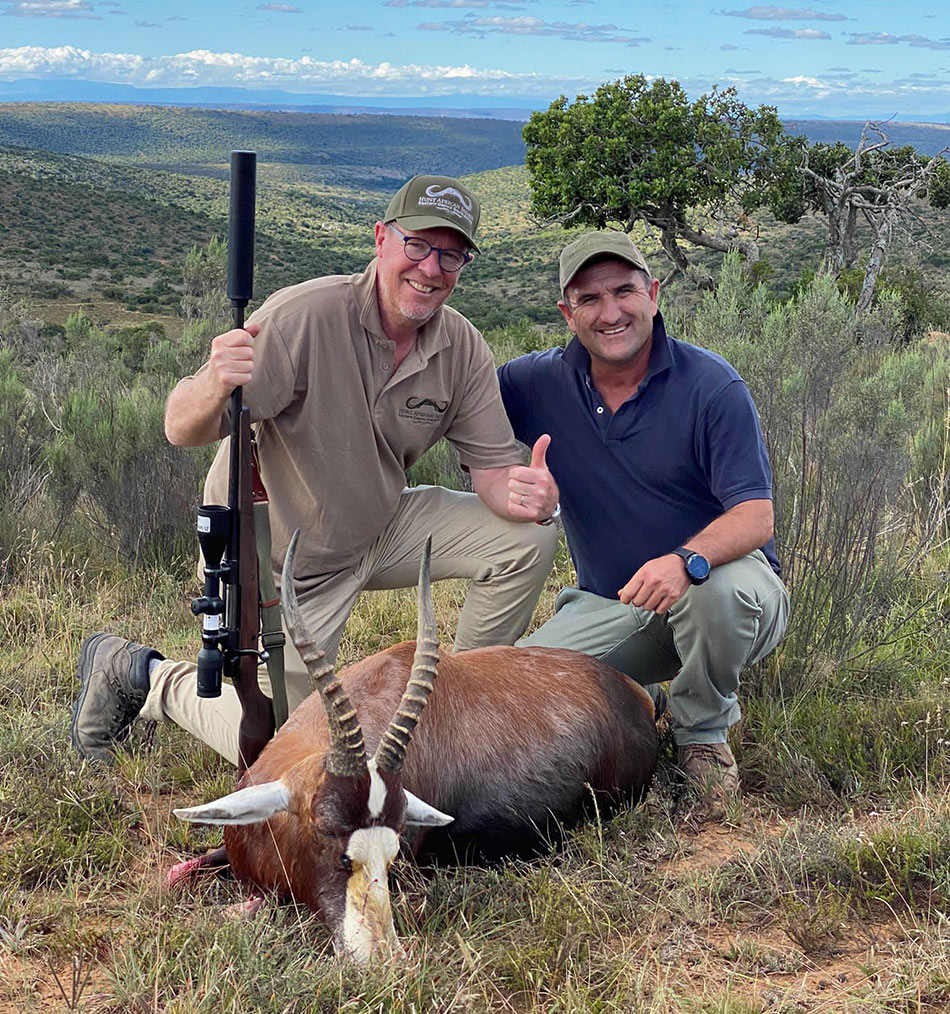 That evening around the camp the ladies also decided that they too wanted in on the action and would try some animals for themselves the following day.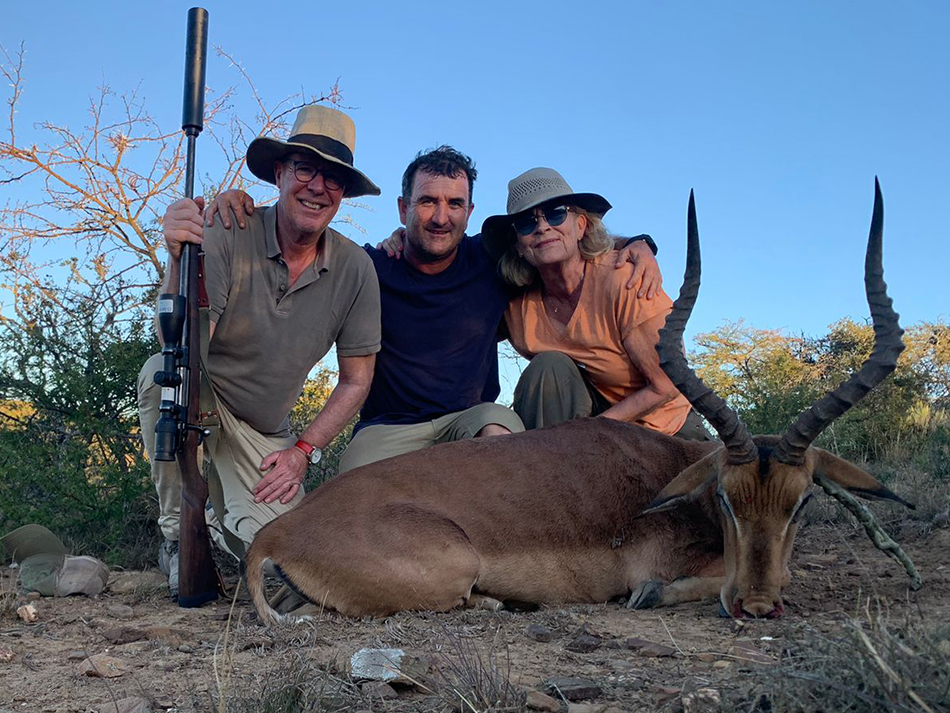 We had Joan on the sticks at first light with another fine impala ram in her crosshair, the shot was straight and true and the animal was down for Joan's first African antelope, actually her first EVER animal! The blooding ritual was completed and Joan wore her 'face mask' for the entire day like a true champion!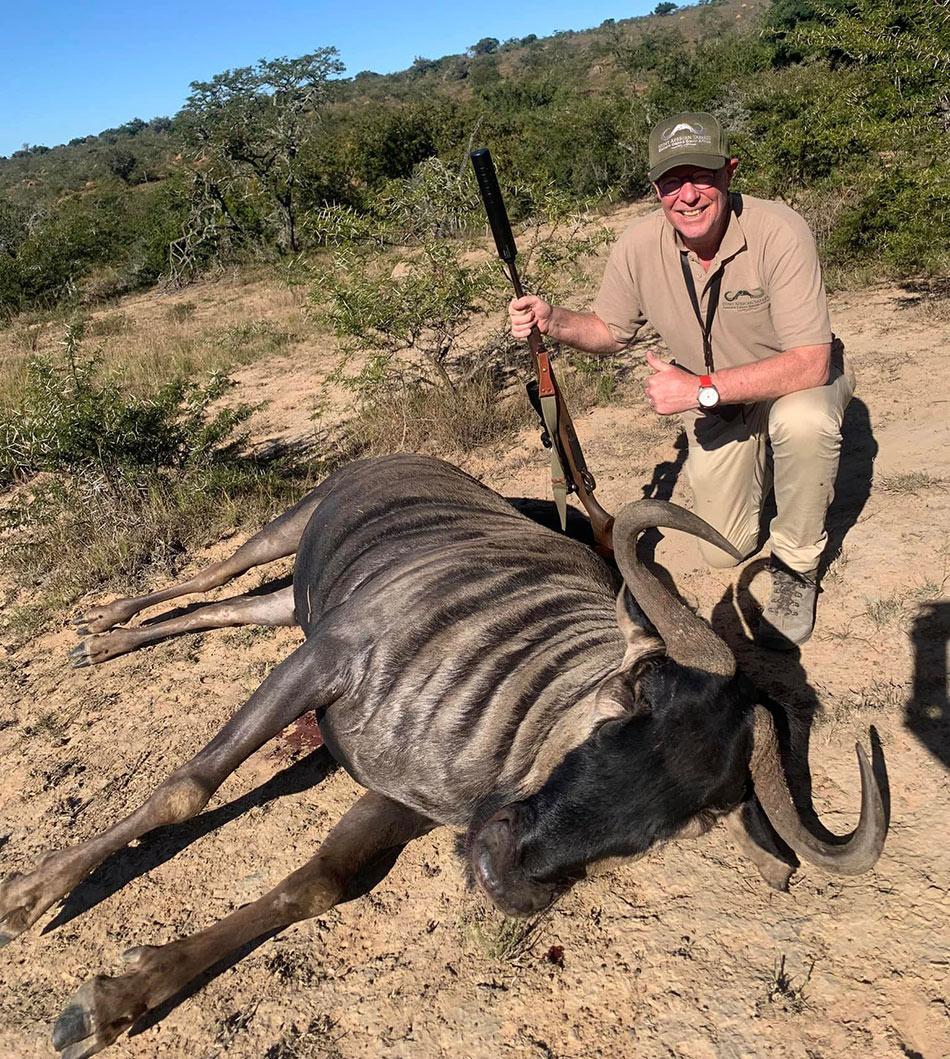 Not to be outdone, Bart made a good shot on a magnificent blue wildebeest bull which went down in some thick brush. But a great shot nonetheless and we were back at camp before the mid-day heat set in.
The next few days were spent hunting and chatting about various topics and planning Hann's trip down the garden route, for later in the week.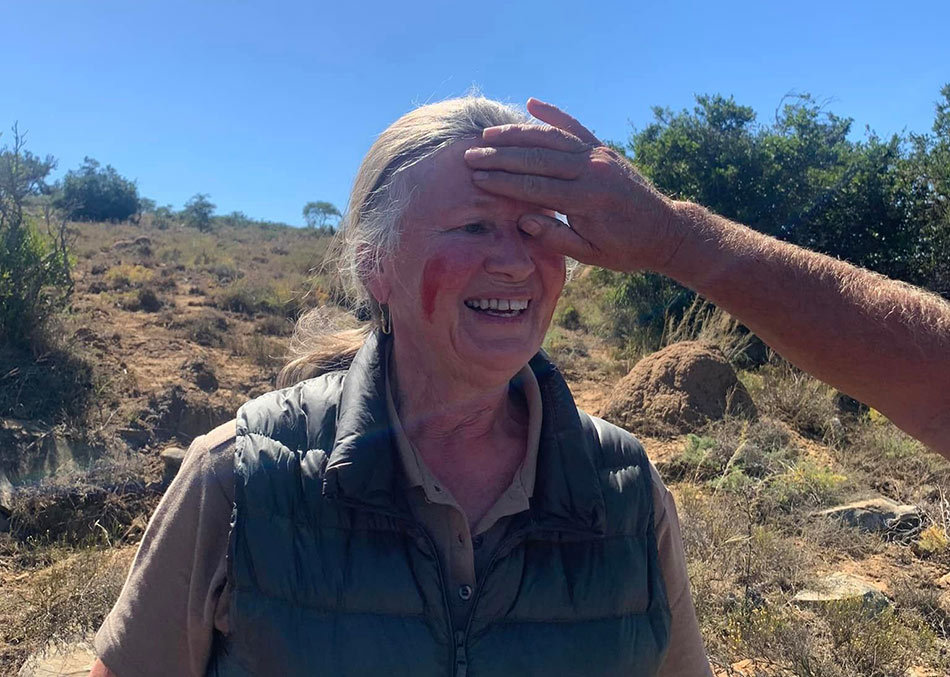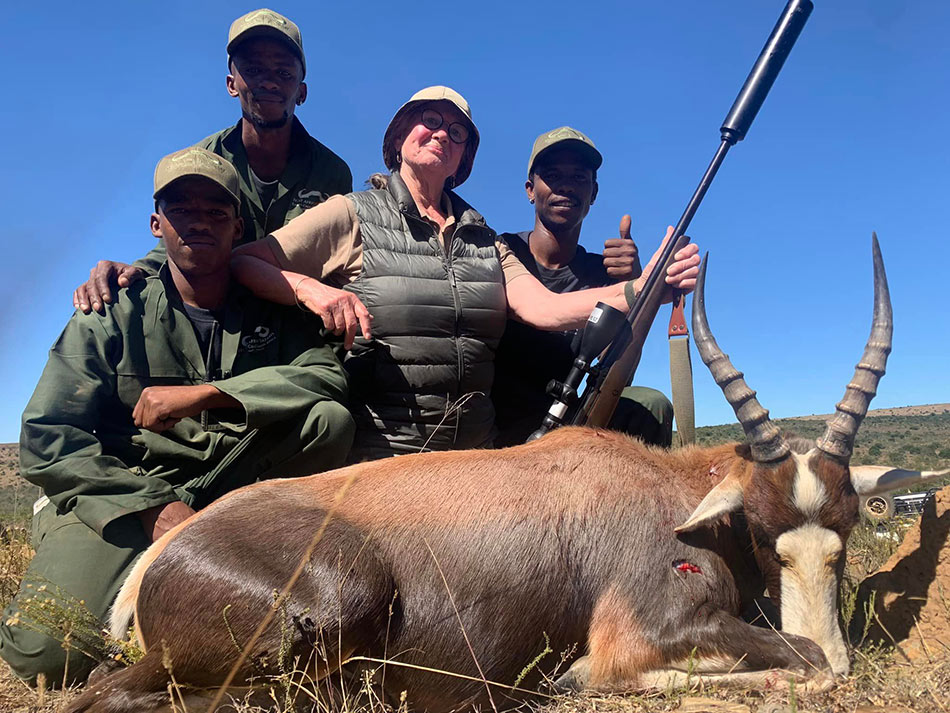 Hanns wife, Bieneke, also wanted to try her hand at hunting and she was rewarded with a big blesbuck ram as well as impala ram on the same day. The ladies were on a role and Joan ended off the week with another trophy, a monster blesbuck! Well done ladies!
Many animals were spotted around the reserve from monkeys and baboons to giraffe and buffalo, there was never a dull moment and plans were already being put in place for a return trip for 2024.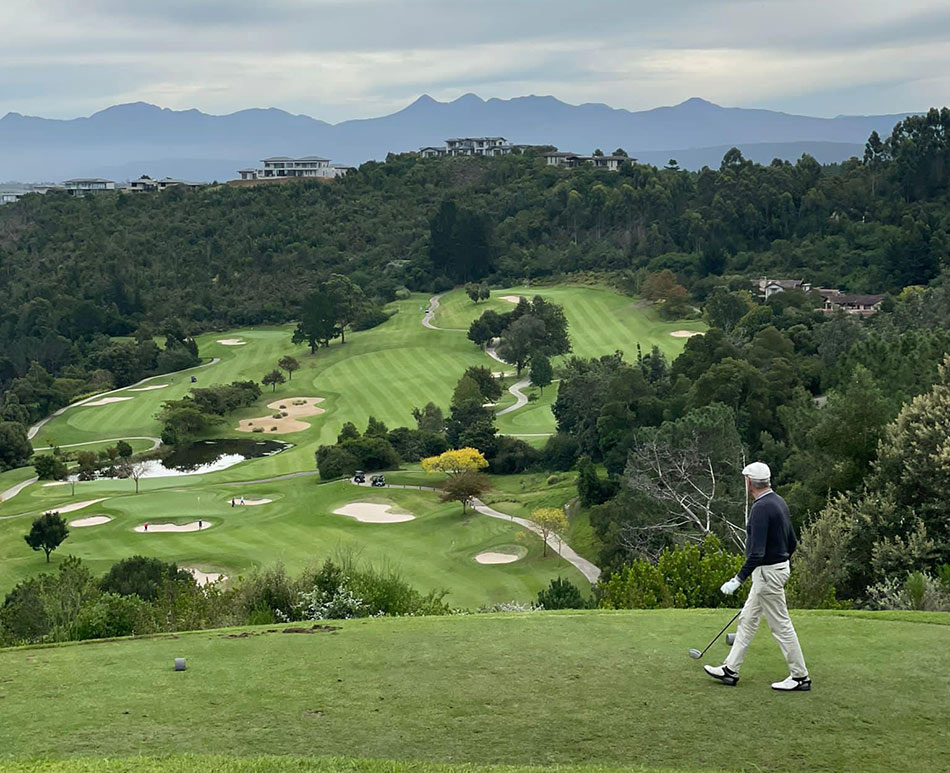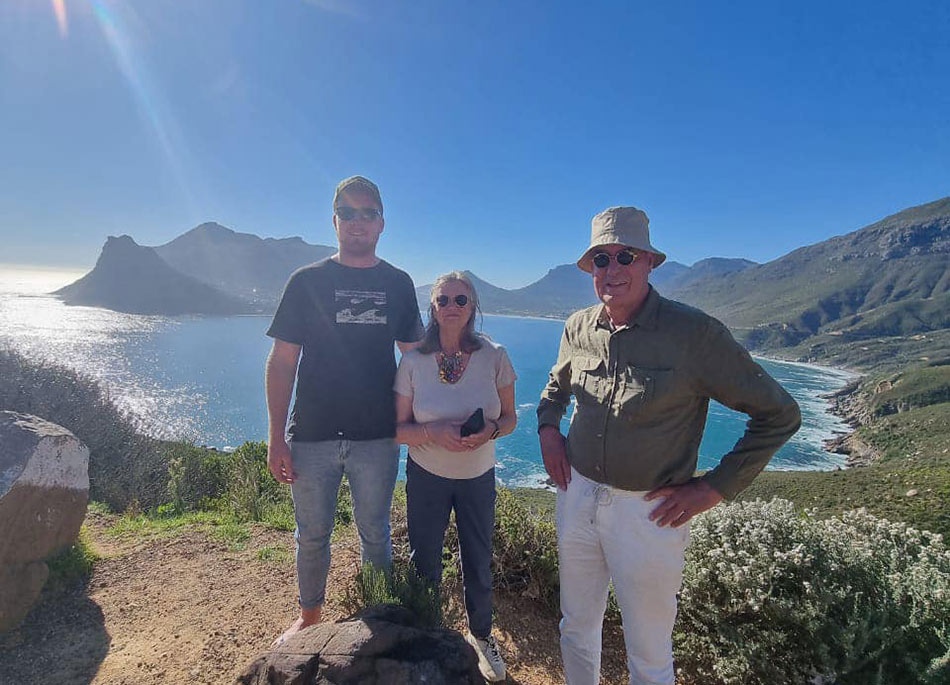 The group enjoyed some golf and sightseeing on their way through the Garden Route to Cape Town.
We really had a great time with this group from the Netherlands and although in their late 60's and mid 70's we felt as though we had known them for a lifetime and rally hope to see them again in the not too distant future.
---