The last hunt of the 2021 Season
---
---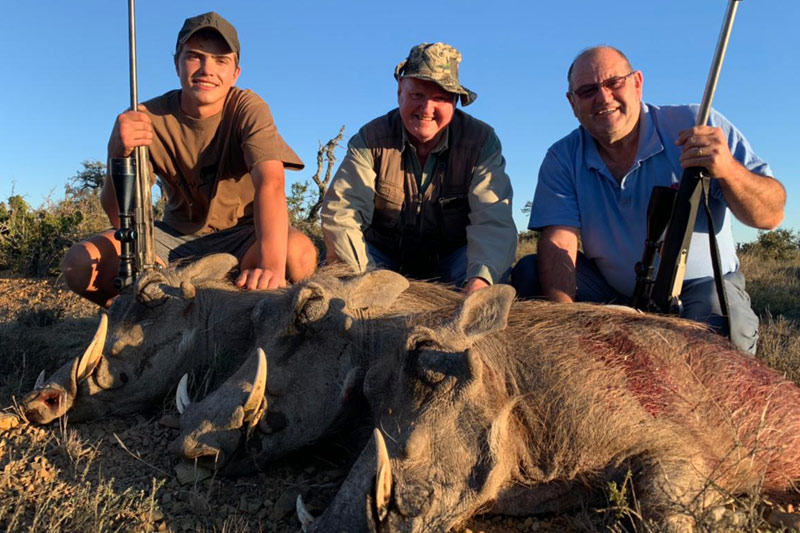 Our final hunt for 2021 took place on our easternmost concession where we had been very lucky with some good rains over the winter months.
The team arrived early enough to get themselves settled in before heading off to the range for some gun sighting and gong shooting. Hitting gongs at 300,400 & 500m is a huge confidence booster for any hunter and the guys were hitting them shot for shot.
The evening was spent relaxing around the camp fire and enjoying a wholesome cooked meal before we were off to bed ready to get the hunting going at first light next day.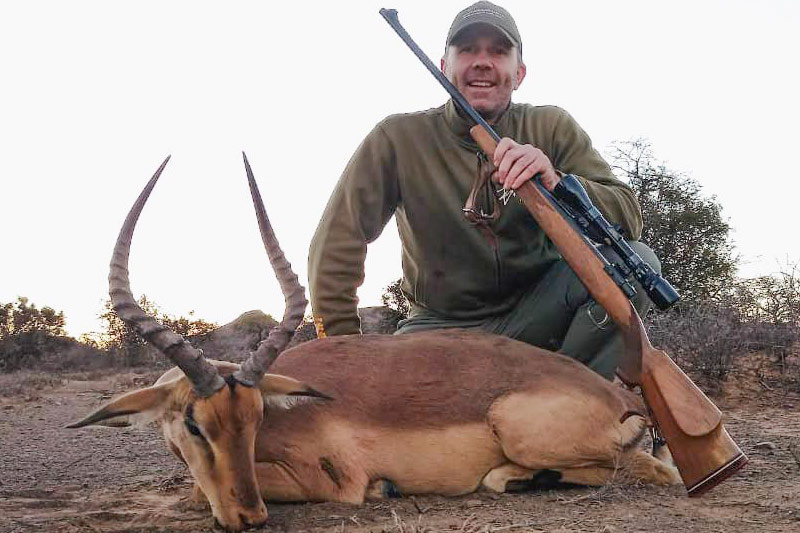 After our morning coffee we headed out and soon had 2 Impala and a good old Springbuck ram in the salt. By mid afternoon we had bagged a good Kudu bull as well, which ended day one off with smiles all round.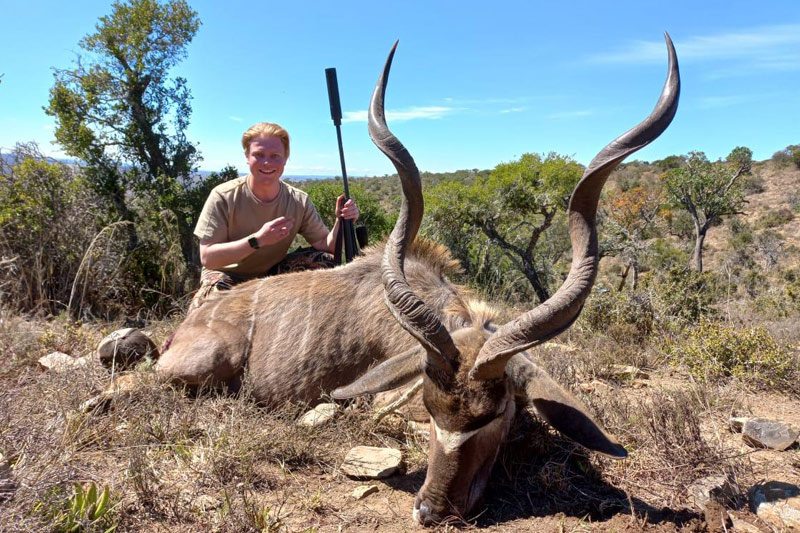 Day two was spent looking for Warthogs which was made easy by the higher temperatures this time of year and the team managed to bag 4 for the day.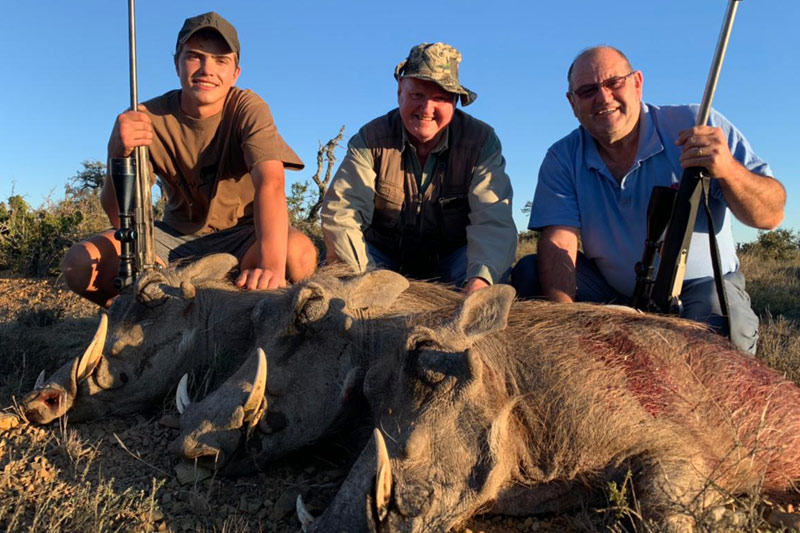 That night was spent listening to all the war stories of the past 2 days and the guys were super excited to get into the bush for their 3rd and final day. Unfortunately the weather wasn't great, with a thick mist blanketing most of our area and were only able to get out after mid morning. The day was spent stalking and sitting, waiting for a good Kudu bull which unfortunately didn't show himself this time.
Our final hunt capped off a really successful 2021 season and with magnificent early summer rains we look forward to a bumper 2022 season.
---